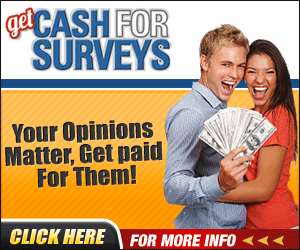 Well, you already got noticed that I am a freelance writer, blogger and designer. But I am happy to announce that I just entered in search engine marketing. And for that I spent lots of time researching SEO and now I can say I am more than average in terms of SEO. I have already implemented my SEO knowledge on some of my niche sites and got rank in first page of Google like chris madden bedding. So I know the tricks. But while trying SEO. I have committed lots of mistakes and learnt lots of things. So I am going to share some common mistake most of the people (even seo expert) commit.

Too much backlink at once might ban a site:Most of the people even some SEO expert makes this mistake. They just think that Google will ban any sites if they build so much backlink so quick. But believe me that's not true. Google don't ban any site for backlink anymore. You don't have control over your backlink, have you? Any breaking news or event from top news sites link BBC, CNN, NBC gets thousands of backlinks daily. So will Google ban BBC, CNN or NBC for getting too much backlinks at once? No never. If that was the case I could easily remove my top ranking competition just by building too much link to them. And they could do same for me. So too much backlink don't cause you getting ban. If you build so much backlinks at once Google just get noticed and give close eyes on your sites just to make sure you are noting cheating them. So if you continue posting quality content that's won't be any problem even you get well search rank. But you may try to build links quickly only if you update your site with unique content daily or at least regularly.
Content isn't enough for getting rank: Yes, I heard that saying that content is king and yes I know about Google's panda update too. But the fact is content isn't everything if you want top rank for any competitive search term. Google still doesn't care about your content quality unless you have got some quality backlinks. So unique and quality is must to get top ranking in Google but not the only thing to get top rank. After Google's panda update you might think that you will get top rank atomically because you have got best quality content. But believe me only content quality doesn't help to get top rank. Still backlink matter. If you have quality content and quality backlinks all together then you will be rocking.

Anchor text:  If you want to get high rank for any particular keyword, you need to build backlinks with that keyword as anchor text. Suppose if you want to get rank for keyword "blogging tips", you need to build backlink with anchor text "blogging tips". So most of the people build 100% of their link with their main keyword. But that's one of the big mistakes in SEO. Google never think this as natural because all the people won't link to you with same text. So you won't be natural in Google's eyes and you won't get high rank. So my advice is build 90% of your links with your main keyword for which you want to get rank and use some variation of your main keyword for rest of the 10%. This will help most.
Overlook internal links: Many people skip internal linking. But they don't know the power of internal linking. You always should link one page to another related. This helped me quite a lot.
Overlook title and Meta description: Yes, Google announced that they don't care about Meta description anymore. But that doesn't mean you shouldn't take care of them. Still other search engine like yahoo, Bing count Meta and title description and Meta description give an idea to your visitor about your sites. So you might get more visitor than your higher ranked competitor just with a great Meta and tile description. So never ignore this.
If you have anything to know about SEO feel free to leave a comment. I will be more than happy to answer.