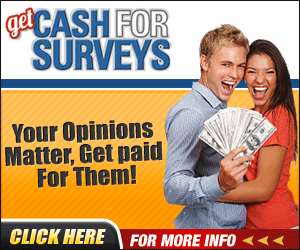 If you want to be a successful blogger, you must build your brand. And to build your brand as a blogger you need to have a strong preference in social media. Now a day's social mediais becoming one of the most important places to build brand and one of the best places to get targeted visitors. If you we ever imagine about social media I am damn sure two platforms comes first in our mind. Yes, Facebook and Twitter. Those two have made them different from other sites. Both are fantastic in their own way. But personally I like twitter most to build my authority as a blogger. It doesn't matter much twitter follower do you have. It's all about quality follower. Suppose you have 1k followers but none of them are targeted and not interested in your content. And I have only 500 targeted followers who are interested in my content. Now could you tell me who will get most exposure? Me or you? Of course me! Well, let's see how to get targeted twitter followers.
One of the most common but effective (low follow rate though) ways to get targeted follower is following other people. If you are familiar with twitter, you may notice whenever you follow any new people, you get one or two (even more sometime) followers. So you can see this could be a great way to get targeted followers. So start following top blogger in your niche. If you follow top blogger in your niche, you may get some targeted follower just because they are interested in your niche too.
Retweeting other people post is really helpful to get follower. Try to retweet other blogger's quality tweet and post from in your niche along with your post. If you retweet other people's tweet, they will get noticed and chances good that they will follow you back. If they follow you, you will get some follower from their followers too. But always keep in mind that you will retweet only quality posts.
Never forget to add your twitter profile link in your blog. You should give your reader an option to follow you on twitter. You may add twitter follow button in your side bar and also in every blog post. This will give you maximum exposure. In this way you will 100% targeted follower since they are already your blog reader.
Add retweet button in your every blog post so that people may retweet your post they like. I saw many blogger forget this simple thing to add a retweet button in their post. But this simple technique can give you something big in terms of building brand in twitter. So never forget this.
The old saying content is king again comes true. Yea, that's right you can supply quality content for your reader. They will share your post and you will get lots of twitter followers. It's called viral marketing.
Using twitter advance search is one of my favorite techniques to find targeted followers. This allows finding people by keyword search. You need to enter keyword related to your blog or topic and you will see lots of people on same interest. Just start following them and you will get lots of targeted followers.
You may use twellow. It's a great twitter directory where you can go through specific categories or even search for keywords. The best thing I like this is you are allowed to add yourself in this directory.
You may join wefollow twitter directory.
And the most important thing is you must be super active in twitter. It's not like visiting once per week and thinking you will get thousands of followers. To be a tweet star you must have to provide value and that's why you need to be active in twitter.